readers say

"These notes remind me of the summer days I had by the river when I was younger with my dad."
"Hey Oscar, could you make a cocktail with some Gentleman Jack whiskey?" Sure thing! Oh, could I make something like an apple pie? Or stir up a classic? There are so many options I could do, but none of these ideas spoke to me. I toyed with the idea of ​​a whiskey sour until I came across my favorite fruit: passion fruit, that is.
'The Alice: An Immersive Cocktail Experience' will open at the Merchant next year

Now it's something that speaks to me and just like Jesus, memories have taken the wheel.
I rolled up my sleeves and after a few live tries at the bar and lots of happy guests, I made a cocktail that I'm proud of and want to showcase.
Gentleman Jack as a spirit is gentle, bright and very playful. It gave me all the right notes and a fantastic flavor profile to work with. I wanted to make a cocktail that showcases those characteristics and some of my background. Passion fruit has always been one of my favorite fruits, it takes me back to my childhood in Venezuela – sweet, tart and bright!
These notes remind me of the summer days I used to have by the river when I was younger with my dad and this drink brought back some of those memories, like his love for coffee and sweets made from of canela (cinnamon). Another member of the Jack Daniels family helped me bring this cocktail to life: Jack Fire. Yes! The passion fruit cinnamon puts me right next to my old man. I wanted to do something that was mine, not another whiskey sour, but something that tasted so good that people felt warm and happy.
At the end of my shift while brainstorming, I realized that my inspiration for this cocktail was my dad. "Mala Vida" (Bad Life) was his nickname used by his friends and family sarcastically as he was always in a good mood and was able to make everyone around him feel welcomed, loved and warm. And he gave me the best advice: "Make your future in Boston."
What you will need
Mala Vida's advice
Tools
Jigger (2oz by 1oz)
cocktail shaker
Hawthorne colander
Sieve strainer (soft drink, without ice)
Microplane grater
Ingredients
1 ½ oz. whiskey
½ oz. cinnamon whiskey
¾ oz. passion fruit syrup (equal parts passion fruit puree/concentrate and white sugar)
¾ oz. lemon juice
3 dashes of Peychaud bitter
2 coffee beans
Instructions
Add the whiskey, cinnamon whisky, passion fruit syrup, lemon juice and Peychaud bitters to the shaker (preferably add the passion fruit syrup first as it will stick in the jigger ).
Close the boxes and start shaking.
Play your favorite uplifting song while shaking it. (This step is very important!)
Strain twice into a coupe glass (use Hawthorne and colanders).
Garnish with two grated coffee beans.
---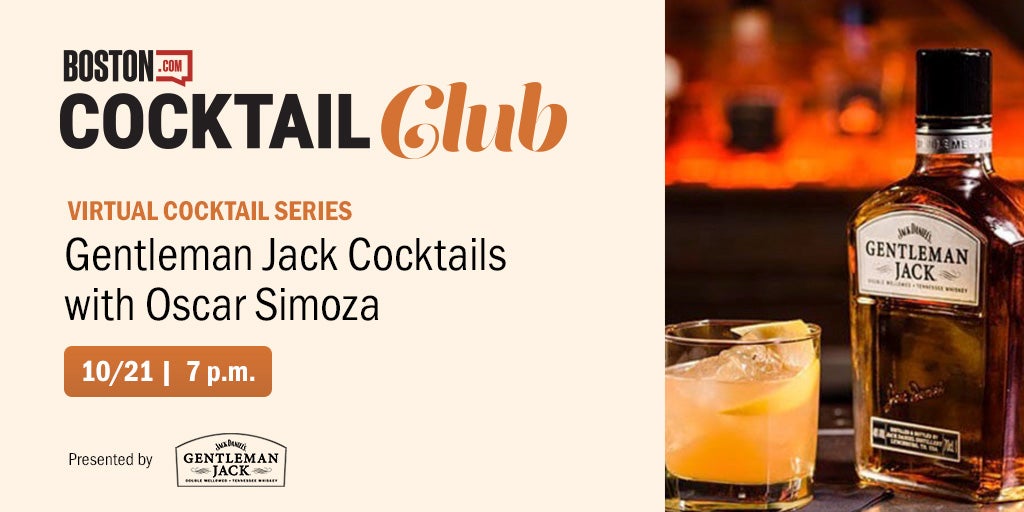 Join us Thursday, October 21 at 7 p.m. for Boston.com's Cocktail Club with host Jackson Cannon and special guest Oscar Simoza, bartender at Silvertone Bar and Grill in Boston. This week, they'll be making cocktails with Gentleman Jack whiskey, catching up on Boston's restaurant and bar scene, and sharing tips the pros use to make great drinks at home. They will mix the traditional whiskey sour and the advice of Mala Vida. Everything you need is in the shopping list here.
Oscar Simoza is a bartender at Silvertone Bar & Grill in Boston.
Stay up to date on the Cocktail Club
Find the latest virtual classes, recipes and tips from local bartenders in your inbox.