If you like a good summer cocktail, get ready, because we just might just find your new favorite. At Puerto Rico's annual food festival, Saborea, we discovered a simple, hydrating combination that any mixed drink connoisseur should know: coconut water and whiskey.
While it's already popular in Puerto Rico, we spoke with mixologist Tad Carducci, co-founder and director of Tippling Bros, to get a better understanding Why. "Whiskey and rum are widely consumed in Caribbean and Latin American countries," he wrote in an email. "The scotch and coconut water mix is ​​a delicious and simple drink. The flavors pair really well and you stay hydrated while you get. [drunk]! "Genius, right?
Tad approves of the combination so much that he even created his own delicious recipe, The Bee and the Monk, for JW Marriott's Cocktails With Purpose program. "The" Bee "in the name" The Bee and the Monk "refers to the honeyed qualities of the whiskey as well as the use of raw honey," he explained, "while" Le Moine " is a nod to the chartreuse made by Chartreux Monks. The coconut brings an earthy but refreshing sweetness to the drink and binds all the flavors together. "
If you already have your mouth watering, read on for the full thirst quencher recipe.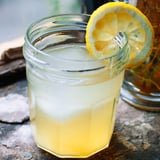 Ingredients
1 1/2 ounce Famous Grouse Scotch Whiskey Blended
1/4 ounce of yellow chartreuse
2 ounces of coconut water
1/2 ounce of raw honey syrup
1 ounce of lemon juice
instructions
Shake all the ingredients together and strain into a chilled highball glass.
Information
Category

Drinks, Cocktails

Food

North American

Yield

1 cocktail
Image source: Amanda Picotte